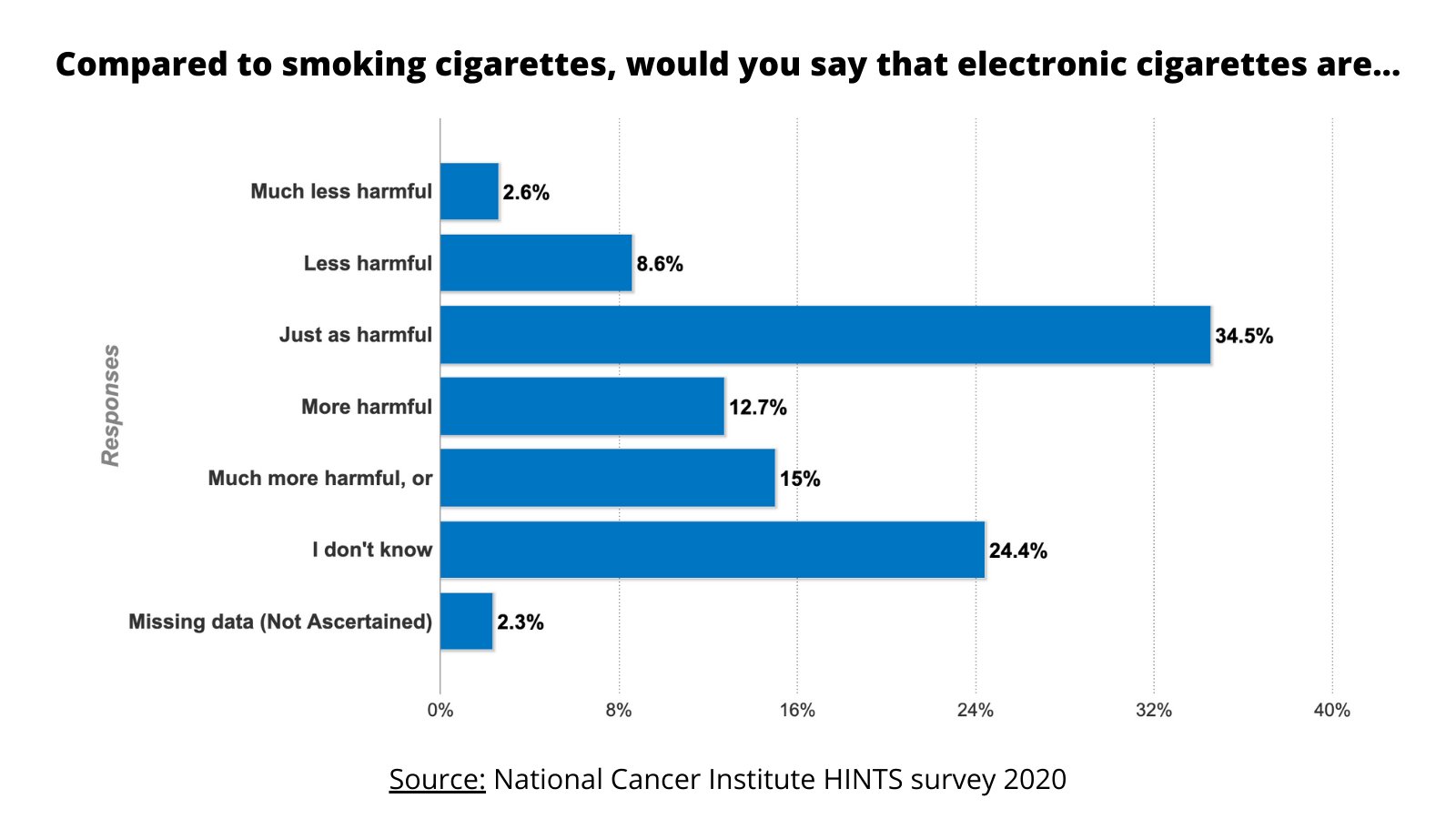 Philanthropy journalist Marc Gunther has released a new article on Medium entitled "The CDC's EVALI screwup." In it, Gunther reveals that the CDC has refused requests from respected public health researchers to correct past misleading claims that suggested nicotine vaping may be responsible for EVALI.
"The CDC made a gross error," says Michael Pesko, a health economist at Georgia State University. The CDC's miscommunication is "actually killing people, in my opinion," Pesko told me. Smokers who overestimate the dangers of e-cigarettes are less likely to switch to vaping, he says.

Pesko was so troubled by the CDC's handling of EVALI that he enlisted the help of colleagues in the tobacco-control world to draft a letter to CDC director Rochelle Walensky asking the agency to rename the disease

The letter, sent on letterhead of Tom Miller, Iowa's attorney general, a longtime anti-tobacco activist and the former board chair of the Truth Initiative, was signed by 75 public-health experts, including such luminaries as Amy Fairchild, dean of the college of public health at Ohio State; Cheryl Healton, former dean of the public health school at New York University and former president of what is now the Truth Initiative; Stephen Schroeder, the former president of the Robert Wood Johnson Foundation; and Kenneth Warner, dean emeritus of the University of Michigan's public health school. All are devoted to the cause of reducing death and disease from smoking.