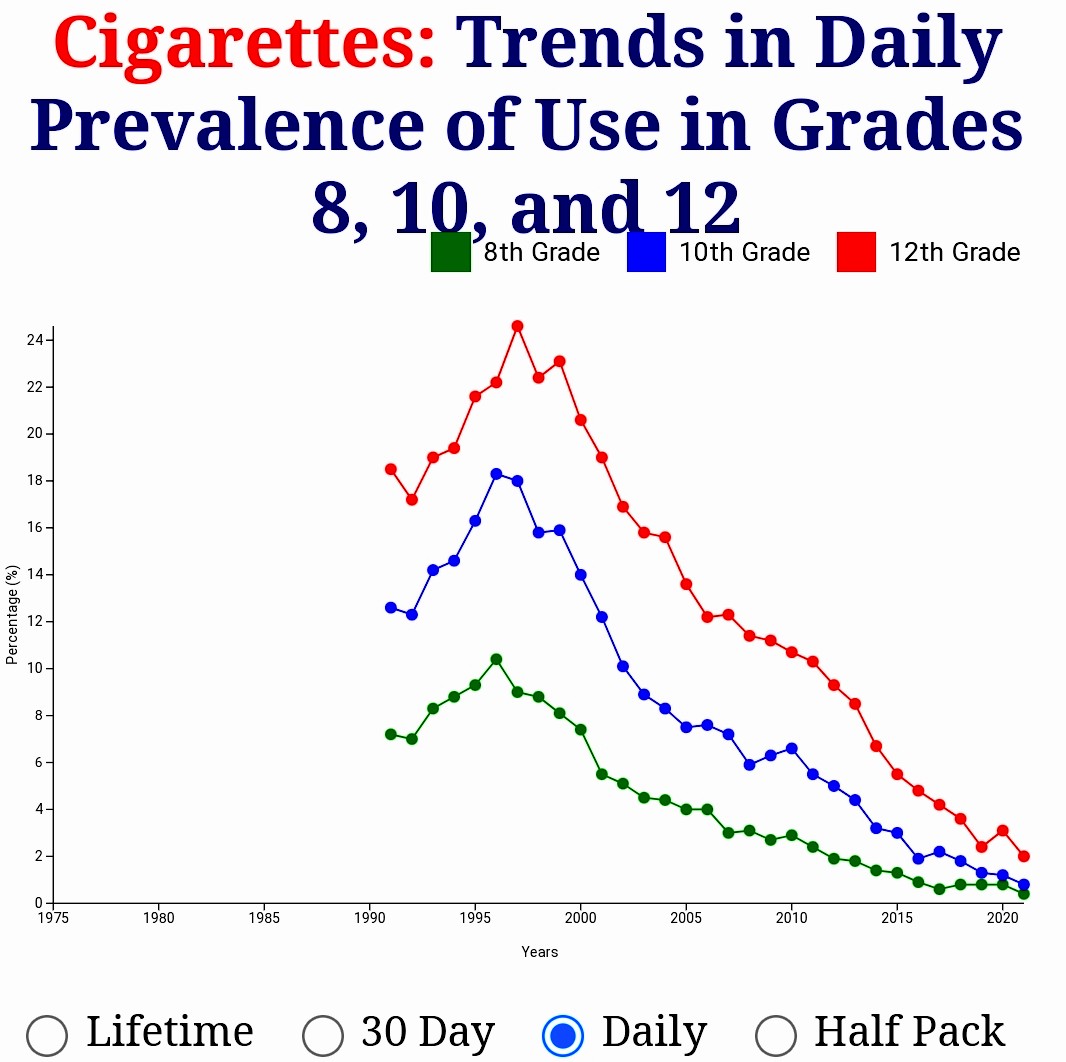 Despite years of claims that vaping acts as a gateway to smoking, new results from the 2021 Monitoring the Future (MTF) survey indicate that not only has interest in vaping waned among youth, but regular combustible cigarette usage is growing even rarer.
In the aftermath of Juul fever, the EVALI scare, Tobacco 21 passage at the federal level, and COVID-19, the MTF survey results actually show significant declines in both teen smoking and vaping.
Specifically, when it comes to 12th grade students:
Additionally, as highlighted by Penn State University professor Jonathan Foulds on Twitter, daily smoking is now lower than daily marijuana use among 12th graders.
The full results of the 2021 MTF can be found here.